Black Friday is fine to get a bargain on a new Alexa, washing machine, water bottle, or any other little purchase you make on that next day delivery service, but it shouldn't be something used to make you rush into something life-changing.
Over the last few years I have seen these 'Black Friday, never to be seen again' offers available on flood the franchise market. They have a deadline to get you signed up before the end of the month, which is then magically extended due to 'overwhelming demand'.
It's a cycle repeated every year, purely designed to rush you into making an impulse buy using FOMO (fear of missing out).
Sometimes the 'deal' isn't even monetary, it's extra stuff, thrown into the franchise package that will give you the 'best-ever start to your business. My question is if this extra stuff makes a more successful franchisee, why isn't it available to everybody?
Since The Holiday Franchise Company launched, we've never had a special offer, flash sales or any sales gimmicks to rush anybody. In fact, when we launched our Travel Professional Package, aimed at travel professionals with 4 years or more of sales experience in travel, we refunded over £10k back to one of our franchisees who qualified for it, but who had joined before it was released.
Thinking about what's included in our proposition and how we've constantly added value, I would say the prices we're offering right now are hugely underpriced.
If you're reading this, and have that fear you're going to miss out on some special offer, take my advice and let the deadline pass. It'll be worth it.
These aren't special offers, they're sales tricks. Do you actually believe that the DFS sale is a sale??? This is the same thing! Information FOMO based marketing.
Take your time, do your research with EVERY opportunity out there, ask serious questions.
For me, being able to hugely 'discount' your franchise fee shows that you don't actually value your proposition that it's not worth the full 'asking price' in the first place.
Investing in a franchise is a serious commitment. If you invest in the option that is cheapest, it's likely you're going to get the lowest value. Wouldn't you rather invest a little more in something that's more suited to you, going to give you a higher chance of success and will make you much more money. I know I would.
Everybody that's joined us has thanked me for taking the time to speak with them openly. I often get apologies for the number of questions people ask me, to which I always answer, 'there's no need to apologise, I'd be doing exactly the same thing.'
If you'd like to talk about starting a travel business, I'm here to talk to you honestly, with no pressure or sales tactics.
I'll give you all the information you need, answer all of your questions to the best of my ability, which will allow you to make a decision based on knowledge rather than emotion.
Don't just take it from me, here are some kind words from our franchisees (and some that didn't join us)…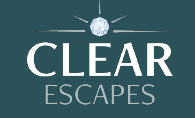 "After 28 years of working for a large organization, I decided I needed to break away and build my own empire. The travel industry had always appealed so I decided to invest some of my retirement windfall in a franchised business. I approached a large company selling franchises but was dismayed by the pushy sales techniques. "Sign up this week and we will give you this, that and the other". It was so cheesy I did question the idea of whether buying a travel franchise was really for me.
I then decided to give The Holiday Franchise Company a go. What a difference. From the 1st call it felt that I was entering into a partnership that would offer the support I need as a new start up. I wasn't wrong. Genuinely nice, professional people who know the industry inside out who have given me immense support from day 1."
Clear Escapes
---

Having conducted considerable research into the travel franchise landscape I chose to work with THFC for several reasons. Firstly, I was incredibly impressed with their approach. Luke was consultative, informative, and transparent from the off. He took the time to answer my questions, was always happy to jump on a call and was honest about both the huge benefits of a franchise arrangement – as well as being clear about the not so glamourous side!
The franchise model felt far more dynamic and aligned perfectly with how I envisaged my business developing and the flexibility of their training and support gave the impression of a more personal service rather than the "one size fits all" approach that was evident elsewhere.
I was keen to build a business that wasn't just reliant on my network, so creating my own brand, having the option to build my own website and market my business successfully to a wider audience in any which way I chose, was vital for me.
Having just recently launched my business, I couldn't be happier with the support, guidance and training I've received from the team along the way. Although I have the autonomy I craved, I've also been made to feel incredibly welcome, part of a wider team where we share our thoughts, celebrate our wins, and support each other when needed. And that feeling of belonging to a wider family, all working towards a shared goal, really is the cherry on the cake!
Sandalwood Escapes
---
I've been involved with the travel industry most of my life, and after realizing I was essentially a travel agent to most of my friends, I decided it might be time to actually become one properly and make a living out of it! After some initial research and sending off some enquiries, I actually only had one conversation on the phone and that was with Luke Western. I was prepared for the inevitable hard sell and was pleasantly surprised at the personable approach and enthusiasm he had at my own ideas and gave me plenty to think about in developing it into a reality. There was no pressure to sign up, if anything it was the other way around, providing you all with the insights and information to make an informed and confident decision. The training and support has been invaluable and there is always someone to call if you need advice and guidance. I am pleased at the decision I made and am proud to have turned my idea into a reality with the help and support of the Holiday Franchise Company.
Colubris Travel
---
I spent over a year researching and looking into how I might start my own travel agency and soon realised that a franchise model would suit me best. There is a lot of competition out there but it didn't take me long to learn that most of it is about selling to your Facebook friends and family (one franchise director directly told me on a call that my Facebook friends are now my new clients and I ought to sign up by the end of the day to avoid price increases and to obtain additional benefits). I knew I didn't want to be one of those Facebook friends constantly trying to sell, I wanted a legitimate business open to the whole market. In addition, the pushy sales technique didn't sit well with me and make me walk further away rather than come closer to signing. That's when I found The Holiday Franchise and Luke! Luke engaged in conversation with me and was professional yet casual in his approach which meant I felt instantly at ease when asking questions, the best part was that there was zero pressure. From first engagement with Luke to finally signing on the dotted line to begin my business was approx 8/9 months and not once did I feel pressured or was I offered a 'great opportunity to take advantage of extras etc'. Luke was honest about the proposition, the challenges I would face and the benefits of owning a business. He allowed me the time to digest the information, look at the numbers and make sure my decision to move forward was the right one for me. This has given me complete confidence in The Holiday Franchise and their business ethics; I'm very happy and proud to be a part of their team as a franchisee!'
The Trip Designers
---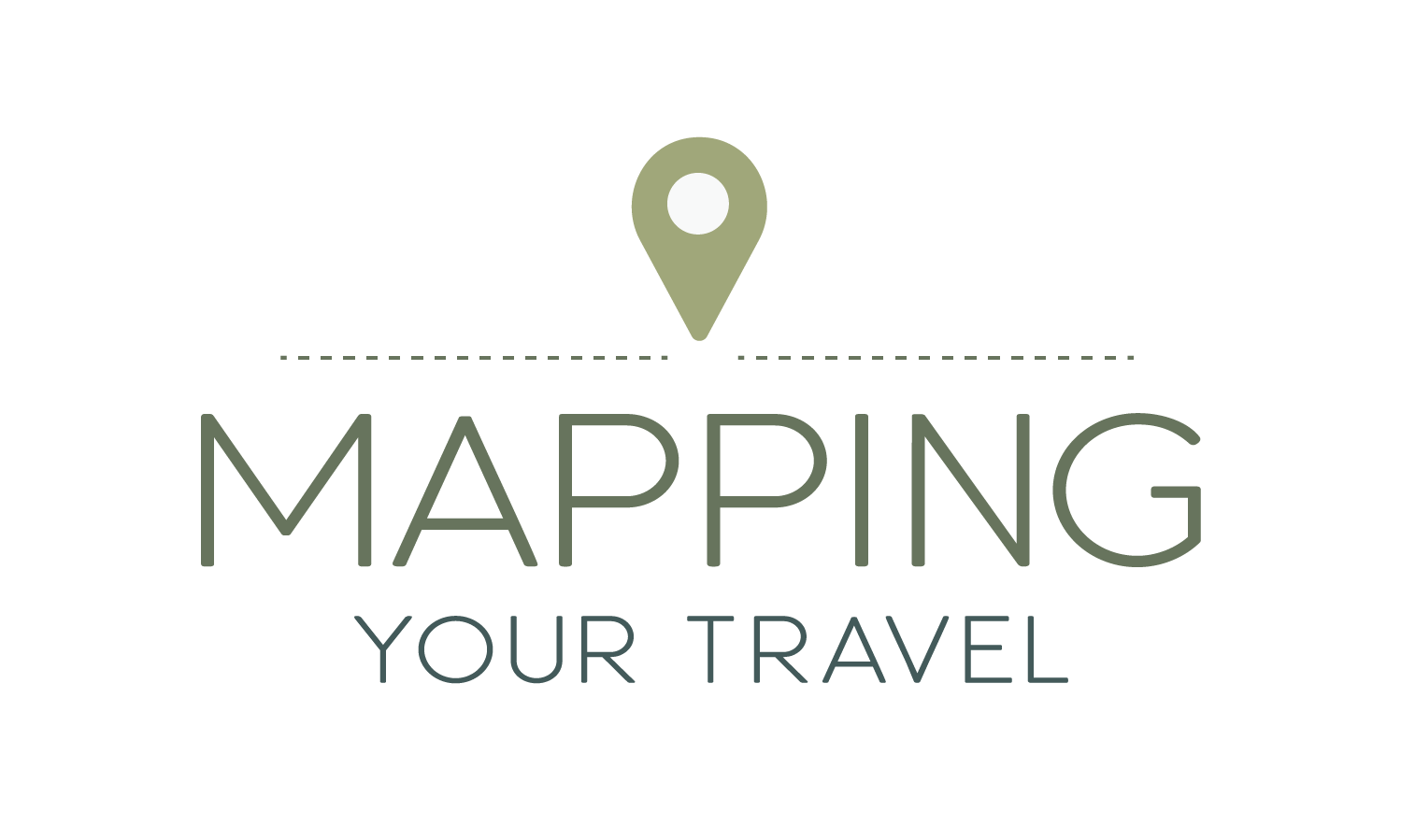 The day before I spoke to the Holiday Franchise Company I spoke to another travel franchise. It wasn't a good experience, I felt like I was at fault for asking them important questions.
Our experience with The Holiday Franchise Company was completely different.
Luke was friendly and professional from the start. He answered all our questions honestly and was happy we were asking them all in the first place. He never made us feel like we were asking a silly question! Luke also never pressured us into signing up and never subjected us to a hard Sell, he was happy to go along at our pace and support us with any more questions we had.
Luke arranged phone calls with two other franchisees so we could really see what we could expect as a potential franchisee. They calls were great as they reflected the same information that Luke had given us.
After our business planning meeting with Luke & Charles we knew The Holiday Franchise Company was the right match for us.
Mapping Your Travel
---
Now I've finally signed up with The Holiday Franchise Company, I would like to express my sincere gratitude to the whole team. Right from our first chat, Luke has always been polite, friendly, knowledgeable and professional- not once did he pressure me into making any decisions. I firmly believe this is what made this company stand out from the rest. No question or enquiry is ever too much, the team go above and beyond to make their franchisees feel supported and valued. I only joined recently but I am looking forward to progressing with the team!
Travelia Escapes
---

I have been nothing but impressed with The Holiday Franchise's processes and support throughout.
In the discussions before joining I had some family members who were sceptical about the offering and I voiced these concerns with Luke, who answered all of them honestly. It took 4 months from our initial call before joining at which I never felt rushed or pushed into it. Even after joining, I have not been hurried into launching. The Holiday Franchise Company understand people and want them to go at their own pace. I have loved the journey so far, the knowledge and support has been indispensable. It's a nice feeling to not be on my own doing this, I feel I have a whole team of supporters at The Holiday Franchise Company cheering me on.
The Holiday Boutique
---
The Holiday Franchise Company stood out from the rest with their friendly, honest approach and business model with believable projections
The Holiday Toolbox
---
Over the last 6 months, we have been looking into the possibility of opening our own travel company and have spoken to numerous companies about this possibility. As we have been looking for a company that could offer us the opportunity to create our own unique brand, with the support and expertise in this industry to achieve this.
We booked a discovery call with Luke Western from the holiday franchise company and he explained their packages and support and went through all the information that he had already sent to us. Luke was very informative and answered all our questions and queries and was impressed with his knowledge of the industry.
We decided to take the next step and booked a business planning meeting with Luke at there offices. The meeting was attended by us, Luke, Jo and one of there Directors Charles. Within this meeting all our questions and quires were answered, and we were given a vast insight to the travel industry and The Holiday Franchise and we went through our ideas for our travel company.
After Looking at all our options we decide to go with the Holiday Franchise Company as we felt they offered us the best package to create our very own travel company with the support going forward to grow and are very happy with our decision as the help and advice we have received from Luke and his team on Branding and looking into destinations has been excellent.
Knightley Holidays
---
This was not the only travel franchise we looked at. When you are investing hard-earned money, it has to be right, and research has to be done. We contacted a few other travel franchises to chat with them but found they delivered a hard sell, and were happy to email contacts to us immediately, and take our deposit without having met either of us. Many were delivering to the masses and only seemed interested in getting their hands on your money. They did not instil any confidence of ongoing support.
The Holiday Franchise Company stood out from the rest with their friendly honest approach and a business model with believable projections. We were never rushed into making a commitment. There were no pushy sales pitches. We chatted a few times over the phone and follow up calls were always made as promised.
All Out Holidays
---
After some extensive research by phone and on the internet I chose The Holiday Franchise Company because of Luke Western. I spoke to him on the telephone then arranged to meet him at the BFA show in London. Straight away he was approachable, he didn't try and push anything on me, he was knowledgeable and he had the same enthusiasm for travel that I have. When I had spoken to other franchise companies in the past they were pushy and made me feel under pressure. I was also told by other franchise companies that I was forbidden to speak to other franchisees which I thought was a bit of a 'Red Flag'. The fact The Holiday Franchise Company is a member of the AFA & BFA also reassured me.
Escapes By Ellis
---
"I just wanted to pop a few words to say that I'm really impressed in the way that The Holiday Franchise Company handled my curiosity in the world of travel franchising… I can honestly say that right from the word go. Luke was very professional, upfront, open and honest in the way he wanted the franchise to absolutely be the right financial decision for me, as well as the company.
Unfortunately, due to my own circumstances, my travel franchise journey won't be getting off the runway for my own best financial interests. However, for anyone lucky enough to get the opportunity to be on board with them, I wish you all the very best, and I don't doubt that you will be fully supported along the way on your travel franchise journey."
Jess didn't join us, but we wish her all the best
---
"After weighing things up I have decided not to progress any further with the franchise
"My decision is based purely on the fact that, if I'm honest with myself, I don't think I would have enough time to dedicate to ensuring the business meets the standard I want from it from the outset, which would frustrate me. If I was already in a part-time role, I think I would have gone for it.
"In terms of the franchise itself, I think it's great and think you guys are on to a winner. You and the team were very professional and set things out in a logical manner without any pressure which I was impressed by."
Joseph didn't join us, but we wish him all the best
---
You have all been amazing there, I am so excited to be working alongside you and Holiday Franchise have been fantastic I could not of picked a better franchise company
Edston Luxury Holidays
---
I think it's important to get as many people as possible to take their time with decisions like this, and if only one person put's the breaks on and does that last bit of research, this article would've done its job.